Drawing inspiration from the iconic Barbie doll, this trend is all about embracing vibrant hues, especially the ever-fabulous Barbie pink, and creating fun, stylish outfits that exude confidence and femininity.
Styling pink can elevate any look with a touch of femininity and charm. For a soft and romantic appearance, opt for pastel shades of pink paired with neutrals like white or light grey. Try our pink sapphire barbiefcore choker in rose gold, an assortment of baguette and trapezoid lab grown pink sapphires, this choker is a pattern of elongated and tapered baguettes that sit elegantly along the collarbone. 
For a chic and modern vibe, consider our pink trapezoid ring;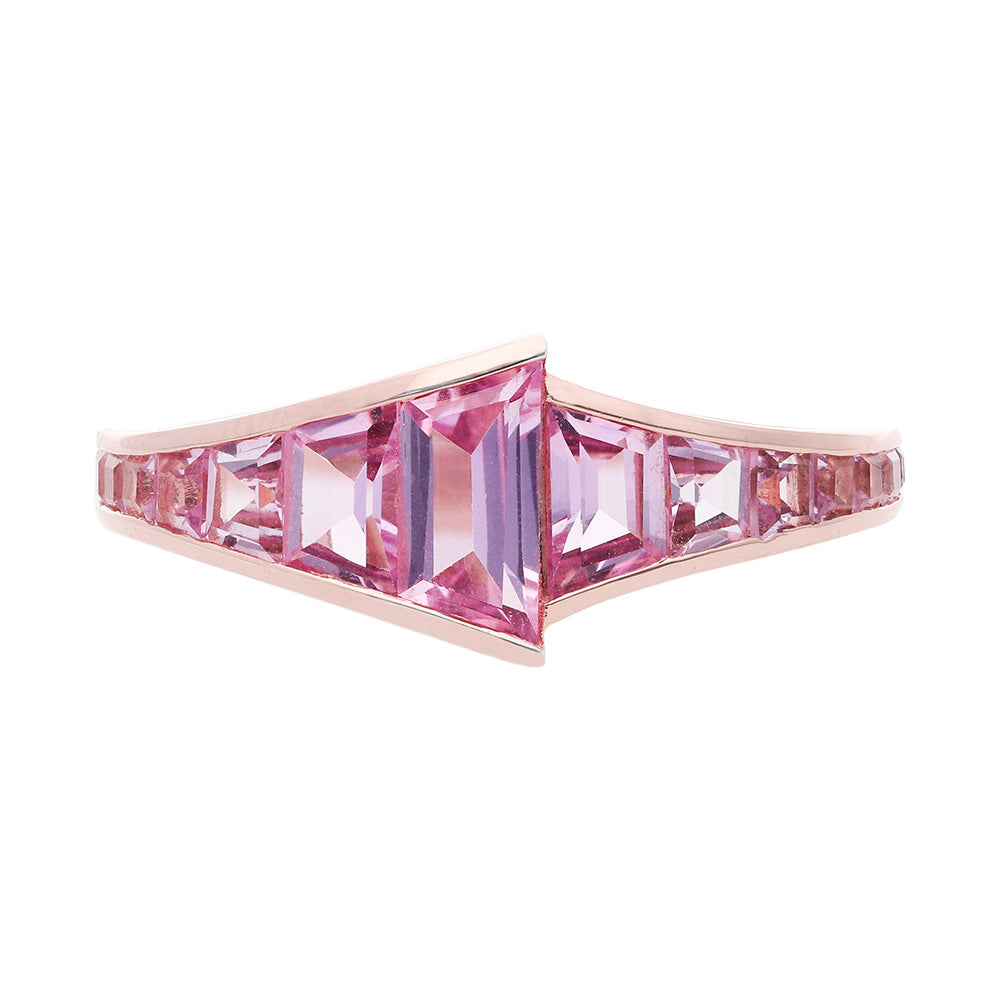 with our pink luminous asscher studsand a monochromatic ensemble for a sophisticated tonal effect. Whether it's a pastel pink dress for an elegant event or a pop of pink in your accessories, this lovely hue adds a dash of playful elegance to any outfit.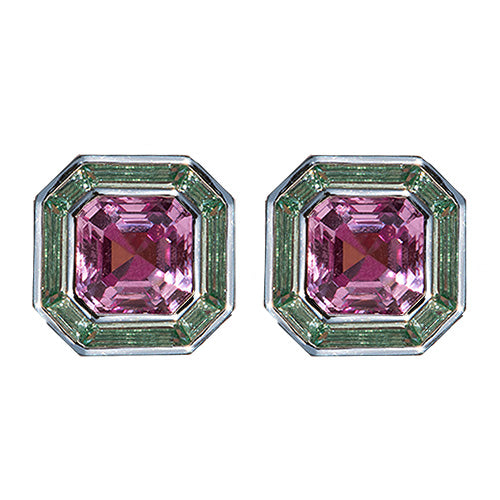 Additionally, what better way to kickstart your Barbiecore journey than with a stunning set of Barbie pink summer nails? Embrace the season's most delightful hue with playful nail art featuring pastel pinks, glitter accents, and even tiny Barbie doll decals. These nails will not only add a touch of whimsy to your look but also showcase your love for the timeless Barbie aesthetic. Try our fuchsia rose pink sapphire fan earrings with your glamorous nails for a complete look. 
Want a more edgy barbie aesthetic? Try our padparadscha and ruby cross - the earring is incorporated with princess and round cut rubies, finished with a final touch of a light pink bullet cut sapphire set in rose gold. We intentionally opted for these rare cuts and colours to infuse the design with an element of surprise and unparalleled uniqueness.